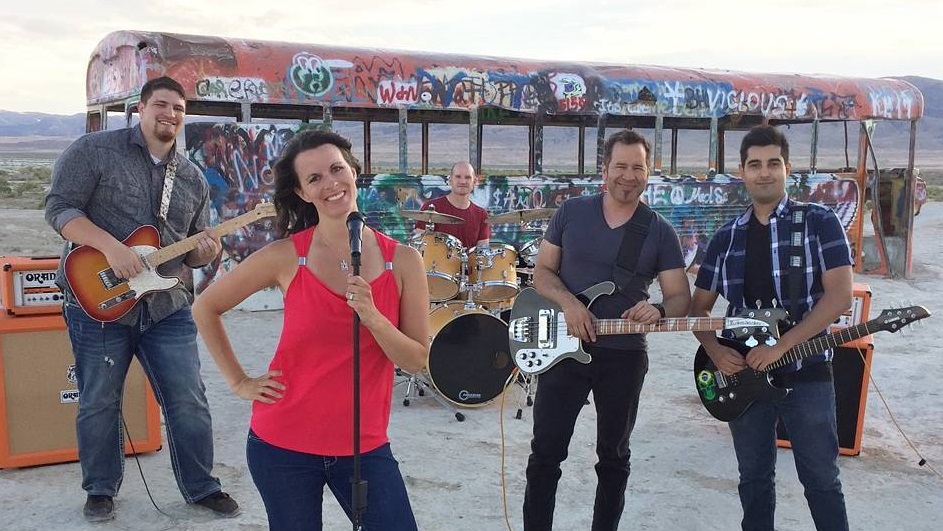 Utah's Best Cover Band & Original Music | Eighth Day
Eighth Day is a Salt Lake City, Utah-based original & cover rock band. They started in 2013 when Daryl put out an ad on KSL.com (Utah's Craigslist) and assembled the dream team of some of Salt Lake's finest & most talented musicians. The band recorded their debut EP, "Starlit Horizons" in a friend's basement in 2014. After positive reception, the band went on to record their LP, "Into The Desert", at a professional studio. "We wanted to capture our favorite elements of punk-pop and classic rock, but still give this album a modern mainstream feel." says Nate Nery, the lead guitarist. The energetic and emotional, "Our Love" will appeal to fans of Dashboard Confessional, while the acoustic, poppy "Hassle" will appeal to fans of Paramore. Eighth Day has one music video for their song "No One Like You", shot in the heart of the desert.
Eighth Day juggles between being an original band and a cover band. "We just love performing, and there's a lot of opportunities for cover bands to play!" explains Aaron Fager the drummer.  They have a 5-Star rating and have been featured as Salt Lake City's "Top Performer" on the website Gig Salad. They also have released two live studio session series on YouTube of their favorite classic rock and modern pop covers. They've been awarded "Top-Performer" for Salt Lake City, and received other awards for being one of Utah's Best Cover Bands. They were awarded a coveted rotation spot at Utah's best live-band dance venue, Club 90. While the band has slowed down on gigging at clubs & bars, and writing songs, Eighth Day as a band is still available to perform at private parties, weddings, dances, festivals, and other events in Salt Lake City, and along the Wasatch Front. Contact now for rates!
Need a Salt Lake City DJ?
If you are looking for DJs in Utah, Aaron Fager & Daryl Bennett of the band formed their DJ company in 2017, ADM Productions. They took their extensive experience from the band, such as live sound & lighting, how to read & engage a crowd, playing the right songs at the right moment, and applied it to becoming the best DJs in Utah! They know how to energize your party! So contact them today if you need a Salt Lake City DJ for a Utah Wedding, Birthday, Corporate Event, Dance, Party, or any other event! See their website at: http://www.admdj.com.
Stream
Videos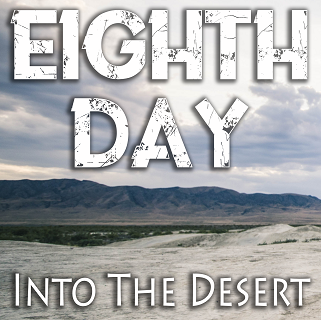 | | |
| --- | --- |
| Artist: | Eighth Day |
| Title: | Into The Desert |
| Label: | Unsigned |
| Release Date: | August 9, 2017 |
Track Listing:
| | |
| --- | --- |
| 01: | It's Over |
| 02: | What's The Point |
| 03: | Can't Stop |
| 04: | Move On |
| 05: | Our Love |
| 06: | No One Like You |
| 07: | Breaking Free |
| 08: | Hassle |
| 09: | Tulips |
| 10: | Blowing Up Everything |
Press
"There is a good engine behind this band, offering a strong backdrop for a vocalist who is confident in her role."
-mp3hugger
"Nice dynamics, impressive playing and a sound that is hard to avoid such is its thunderous reach."
-we-all-want-someone-to-shout-for
Social Media
Downloads
One Sheet
High Resolution Press Photos
Contact
Daryl Bennett
Booking and Management
801.403.5656
eighthDaySlc@gmail.com